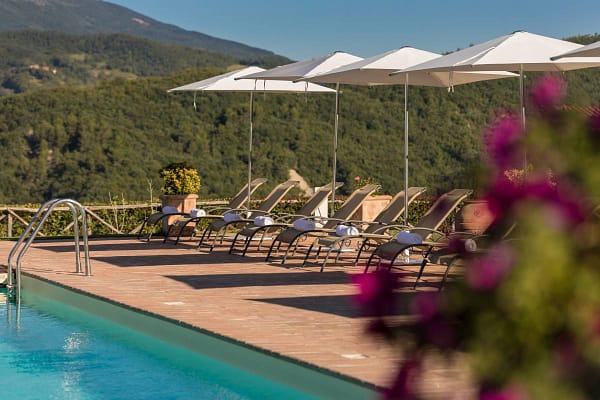 TOTAL RELAXATION SURROUNDED BY GREEN
Excessive stress, hectic days, work commitments, daily deadlines: who does not dream of forgetting all this and pulling the plug for a while, away from the confusion? Not only for the summer holidays, but also for a weekend in total relaxation, perhaps immersed in the green hills of Umbria to enjoy regenerating swims in the pool! The resort Gallano, a village redeveloped as a jewel set in nature, thanks also to its medieval castle and its small squares, offers this experience, demonstrating that sometimes it takes very little to be in paradise.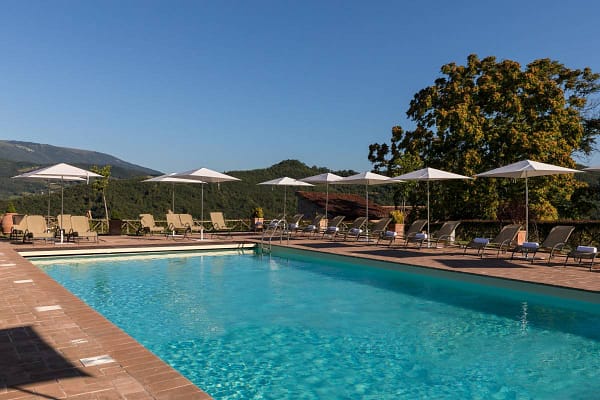 TWO POOLS AND A FANTASTIC VIEW FROM THE BAR AREA
A few kilometers from Foligno and half an hour's drive from Spoleto and Assisi (but also reachable in a short time from Perugia), the village resort Gallano makes available to those who love nature and swimming in the pool, the opportunity to completely regenerate. There are two swimming pools, located in the sunniest part of the resort: one larger and the other, with lower water, designed specifically for families with children. To separate them, only the dressing room area, while beside it is possible to stop in the bar area, which allows delicious aperitifs and from which you can enjoy a fantastic view over the Valtopina valley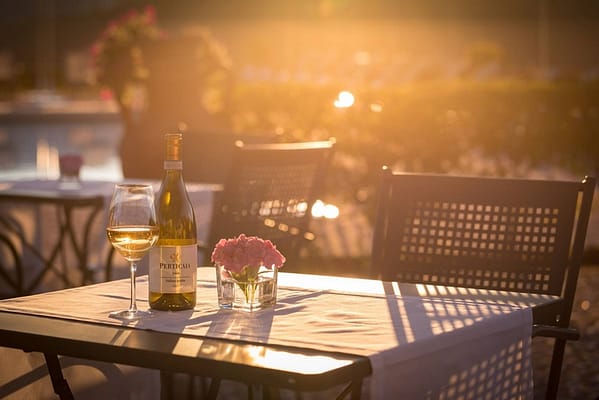 YOUR DAY OF RELAXATION
The pools of the Gallano resort are open not only for guests of resort, but also to those who simply want to spend a day in complete tranquility and well-being, taking advantage of the offers available, always by appointment, and combined with the restaurant's services. However, everyone can relax and sunbathe, as well as on the platform just adjacent to the pool, even on the grass, equipped with sun beds and umbrellas. If desired, the towels can be rented.
EVENING EVENTS
And in the evening in the pools of the Gallano resort village it's possible to organize parties and events (concerts, theme parties or birthday celebrations, etc.). Private parties are organized only by reservation, and only in the summer season.